Available Work
Below is a link to my instagram account @elizabethgairpalmer.art which is dedicated to artworks available for sale.
Work will be marked as sold on this instagram account as soon as it is unavailable.
Please direct message (DM) me via @elizabethgairpalmer.art or @elizabethgairpalmer for pricing on any work here.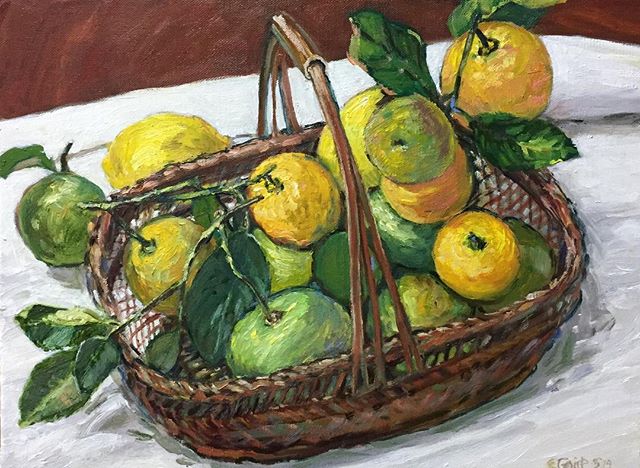 Oranges and Lemons (say the bells of Saint Clement's). Oil on Linen 30cms H x 40 cms W. A commission and ready to go to it's new home. It is such a pleasure and an opportunity to be given a commission so thankyou to my patrons and to all those patrons of all types of artists wherever and whomsoever they may be. #art#artcommission#patron#brisbaneartist#brisbaneart#oranges#lemons#citrus#frommygarden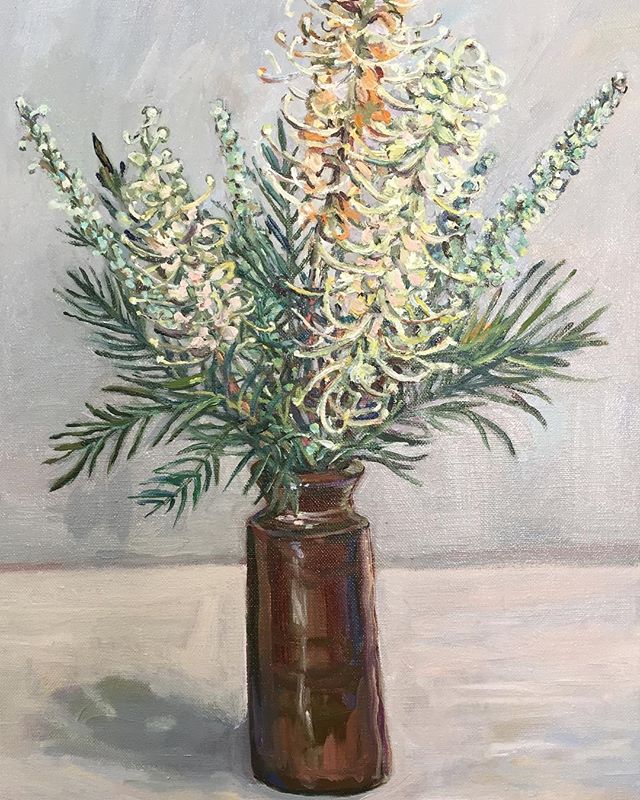 White Grevillea 2019 Oil on Linen 40cms H x 30cms W Available. #brisbaneartist#brisbanestudio#brisbanegarden#grevillea#homegrown#australiannatives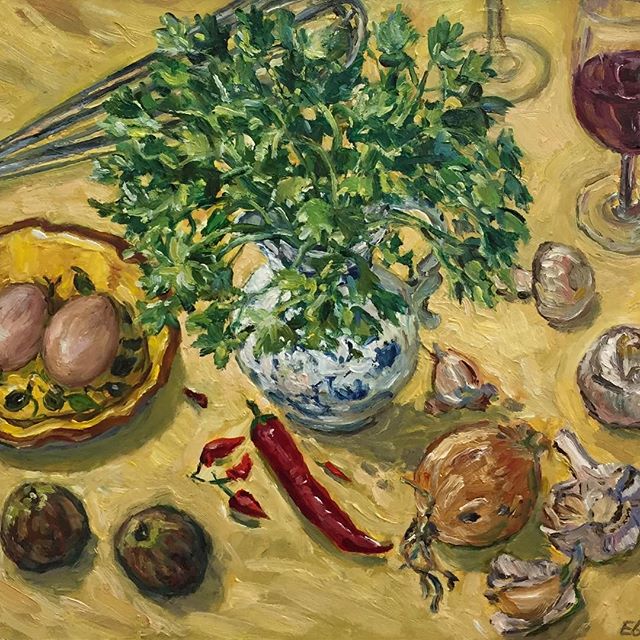 Kitchen Stuff 2019 Oil on Linen 30cms H x 40cms W. Available. Either Direct Message on Instagram or visit my website for email. www.elizabethgairpalmer.com.au #brisbaneartist#brisbaneart#kitchen#food#wine#feast#parsley#garden#vegetables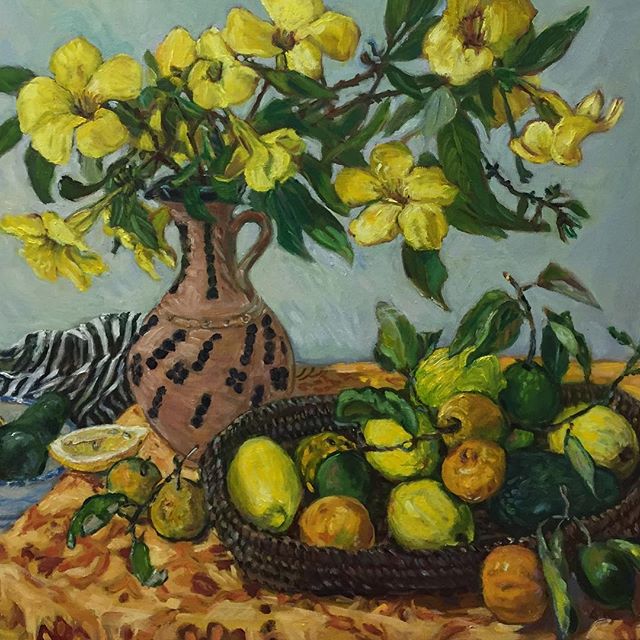 Moroccan Vase and Lemons 2019 Oil on Linen 50cms H x 61cms W Available now. Please contact me for details either by Direct Message on Instagram or go to my website: www.elizabethgairpalmer.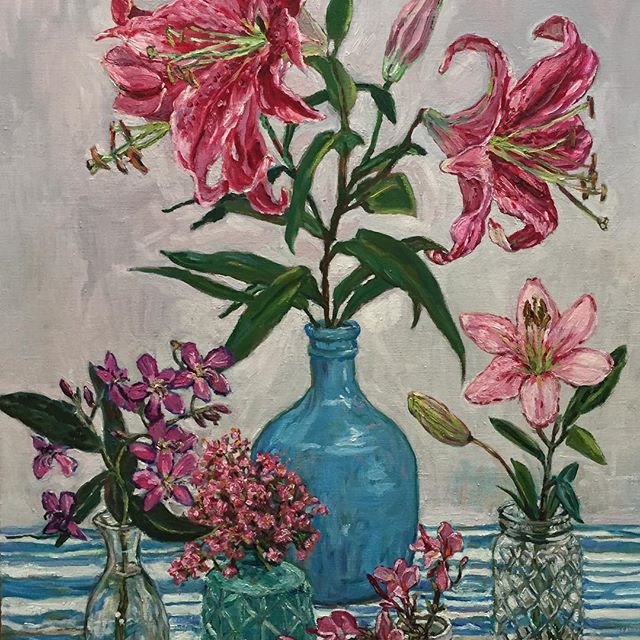 Pink Still Life 2019. 92cms H x 61cms W. Unframed. DM for price.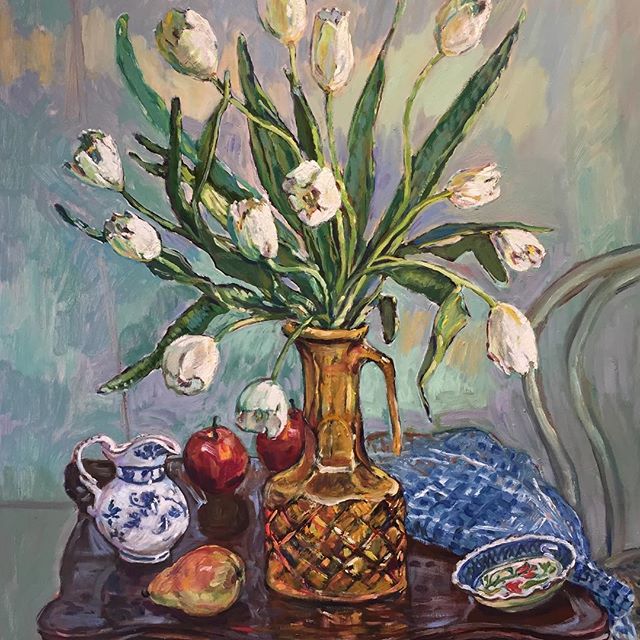 White Tulips 2019 oil on poly cotton 76cms H x 61cms W Unframed. Direct message me for price.